Discover
RayWiki
, a Rayman open encyclopedia, and share your knowledge about this best-seller game! But before you start,
please read the basic rules and the manual of style
.
Featured Article

The Land of the Livid Dead, also known as the Moor of Mad Spirits, is the fourth level in Rayman 3: Hoodlum Havoc, following the Bog of Murk and preceding the Desert of the Knaaren.

The idyllic but bleak landscape is reminiscent of a Celtic ruin, and the rocky hills are filled with ancient stone monoliths, small passages and sunken structures. The climate appears to be very mild and cloudy, though it rains in the later sections. This land is beside either a sea or ocean. The stone walls are covered with engravings made by the Griskin Teensies a long time ago, before they were turned to ghosts by the Great Spirit Palmito.

Rayman must go to the Land to take Globox to the second Teensie doctor, Roméo Patti. The office is accessed through an underwater tunnel guarded by Céloche, a giant robot. Roméo Patti being unable to help Globox, he forwards him to Gonzo, in the Desert of the Knaaren.

The Daily Bubble

Did You Know?

Good New Articles

Articles that need help
Featured Quote
On Earth, the

lums

make me invincible. But in the air, I am as vulnerable as a new-born.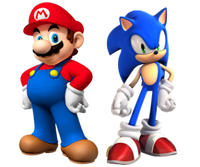 Platformer Games
Go to these sites for info or for help with your own wiki!
Azure Striker Gunvolt • Banjo-Kazooie • Broforce • Cave Story • Code: Hardcore • Conker • Crash Bandicoot • Donkey Kong • Drawn to Life • Epic Mickey • Freedom Planet • Geometry Dash • Jak and Daxter • Kirby • LittleBigPlanet • Mario • Mega Man • Metal Slug • Metroid • Mighty No. 9 • Oddworld • Ratchet & Clank • Rayman • Shantae (and WayForward games) • Shovel Knight • Sly Cooper • Sonic • Spyro the Dragon • Tearaway • Yooka-Laylee
Want your community included? See how!

Ad blocker interference detected!
Wikia is a free-to-use site that makes money from advertising. We have a modified experience for viewers using ad blockers

Wikia is not accessible if you've made further modifications. Remove the custom ad blocker rule(s) and the page will load as expected.